Suddenly I Feel Like Blogging Again
And the blogging sabbatical finally ends.
What happened? I really don't know. I just didn't feel like blogging at all.
Not anymore. :)
Anyway, where do I start? So much has happened, so much to tell...
If 2005 was the year of culmination, 2006 was the year of transition.
I officially worked properly (apparently the previous 4 hours didn't count. Whatever!). And I officially left home. So what have I learned so far? Loads.
I love my independence. I love studying to be a doctor, even though it could be bloody stressful at times. I love Malaysian food. I love European food. I think European boys are good-looking. :P
And you know what? England is starting to grow on me. A bit. When it's bright and sunny. Not when it's dull and grey.
There's too much I want to say and I don't know where to start. However, I am grateful for the friends and support I have here in England. I am grateful for the existence of the Internet and the telephone. I am grateful for all that I am and all that I have. My parents have taught me well.
A few highlights of 2006 in pictures: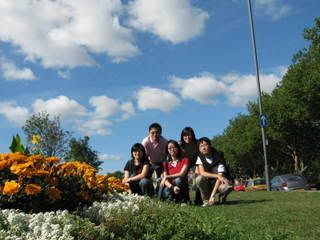 Good ol' sunny Soton. It's supposed to be winter now but it still looks like this. :)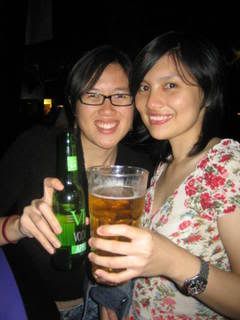 Turned 23... not a spring chicken anymore, haha!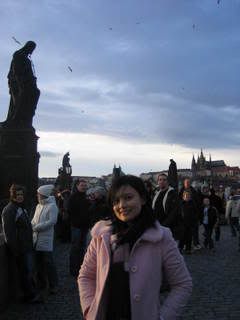 On Charles Bridge in Prague, where the best beer in the world, Velkopopovicky Kozel, could be found. Went to Budapest and Vienna as well. Travelling in Europe was a dream come true...
So is studying here in England.
I am very lucky and fortunate to be living my dream.
What will 2007 hold for me? A month has passed by. 11 more months.
What will 2007 hold for me?