Same Old Brand New Blog
And here is the new look unveiled... Fliegender Zirkus version 3.0!! Finally done, after many headaches and naps later. Actually it wasn't too difficult. It turns out that it wasn't really much of a problem of not understanding HTML per se, but rather I didn't really understand the CSS nonsense. So I decided to search for an online tutorial, and voila!, this brand new look was achieved in 2 just hours. If only I had thought of that earlier. Hmmph. Oh well. At least this new look coincides with Chinese New Year. ;)
It's very pink, isn't it? The reason I decided to change the template was because I wanted it to be personalised, not generic. I realised that even though I write crap on this blog, well, they're personal crap. The new look does not completely represent me, though. I mean, it's so
PINK
, and sweet, and girly... and I have been told that I could be quite a
ganas
chick sometimes. :P But I like it.
Anyway, many, many thanks to Stylus for lending me the indispensable book,
HTML for Dummies
. Without it, I wouldn't have understood ANYTHING about html. Thanks! :D And also to 'Dave', the creator of this easy to comprehend
online html tutorial website
.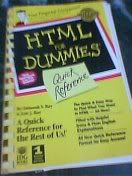 ***
CNY was... quiet. Didn't
balik kampung
this year, so it's just a celebration with the nuclear family. I always complain about Kelantan to my parents, about how hot, dusty and boring it is there. But I guess I don't really dislike that place. 'Cos I actually miss it now. Especially the people there ie my relatives. And the food, of course. First day would always be spent at big aunt's house. Menu of the day: Nasi dagang. Yummy. 2nd day would be at small aunt's house. Menu of the day: Nasi minyak. Yummy. And oh, the desserts of Kelantan and Golok! So cheap yet so delicious!
I miss the good ol' days when my maternal grandfather was still alive. CNY was one heck of a party! Things have changed since then. That's life, I guess. Time ticks on, kids like myself 'age', and one day (in the far, far future) I'll have new traditions to create and share with my own family. But til then... life just goes on.
Shit, why the heck do I sound so bloody melancholic? It's CNY, for goodness sake! Sigh. An emo chick, I am. It HAS been good, although atypical. Definitely gonna make next year's one to remember. It'll be the last one before I leave the country (if God is willing).
Well, enjoy all 15 days of CNY celebration! Eat lots of mandarin oranges... no constipation guaranteed! :P