Forgotten Pictures
Was transfering the pics on my camera phone to my computer today
(must... take... a break... from studying... ugg...)
. Thought I'd share them with y'all... :)
***
Went to Sekinchan and Kuala Selangor for the first time. It was also my first time hanging out with Maosix and her best friends, Maohai and Milliemao. Riding a 'tramp' with them was so much fun. I had a blast of a time. :)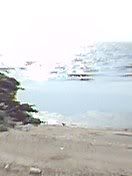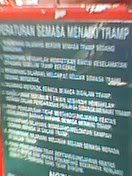 ***
I remember this. The orientation for M1/05. The crap they had to go through... literally.
*chuckles*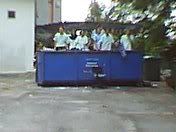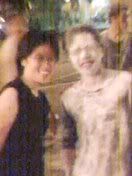 ***
This was the day when Ad and I decided to erm, appreciate the arts for a bit. We visited
Laman Seni
at the National Arts Gallery compound (every first Saturday of every month, 8am to 5pm) which is a bazaar of art works. After walking through the bazaar, we went for a rock show inside the Gallery.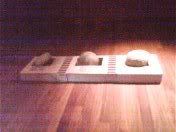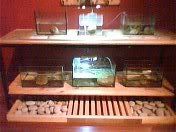 Modern art is so not for me.
At night, we went for a puppet theatre. It was an adaptation of Antoine de Saint Exupery's
The Little Prince
. I've never watched a puppet theatre before and I must say that I thoroughly enjoyed myself there. The story was simple, yet so beautiful. And it was only RM12 (student price)!!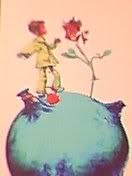 ***
IMU had a fire drill! Like, for real! Here are photographic evidences.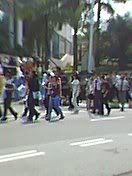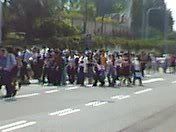 ***
An unintended science experiment from the fridge. :P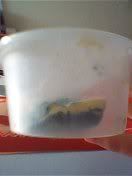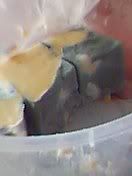 ***
Daniel coming for lectures in red-checkered shorts. TR made me take this pic!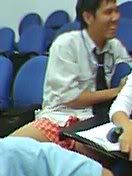 ***
This lizard was climbing the fence at the Bandar Tasik Selatan KTM Komuter station. Huge, innit?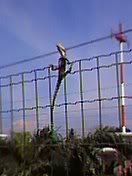 ... and this was taken at the Masjid Jamek LRT station. The old couple were holding hands. Isn't that the sweetest thing? :)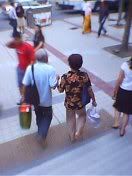 Ciao.